PHOTOS FROM THE
4th Annual
Rosemary Clooney
Music Festival
September 28, 2002

Maysville, Kentucky

Master of Ceremonies:
Nick Clooney
Friends, family and fans visit before dinner begins.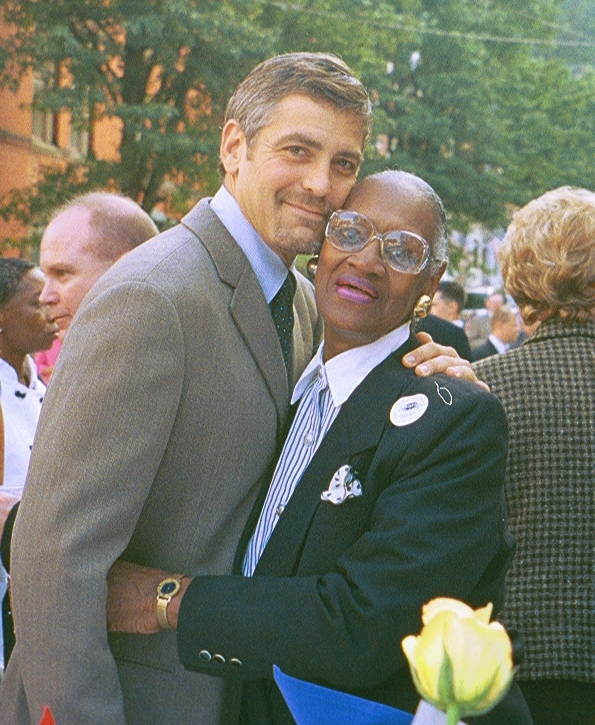 George hugs up Blanche Chambers (Rosemary's oldest friend) before dinner begins.
That's Nick's radio producer behind George.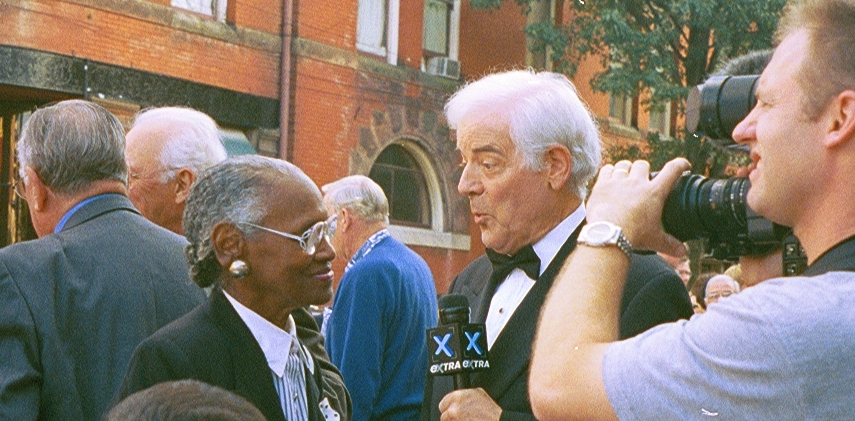 Nick interviews Blanche for EXTRA! That's Dante over her shoulder.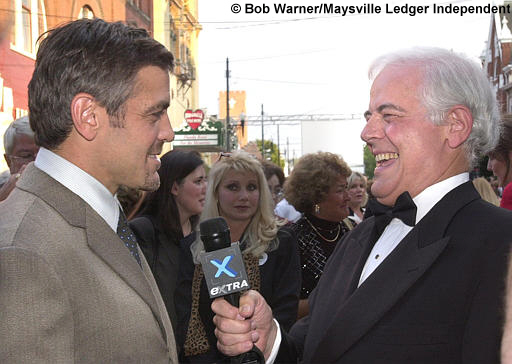 Nick interviews his son.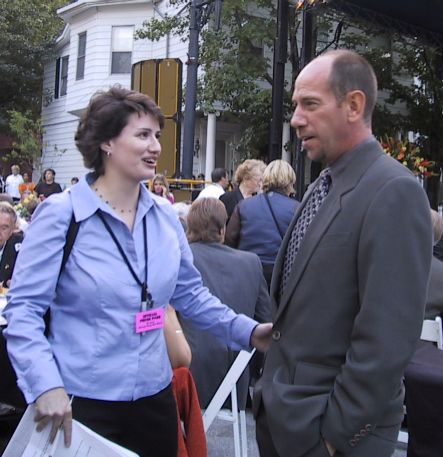 The producer from EXTRA talks with Miguel before he's to be
interviewed by his Uncle Nick.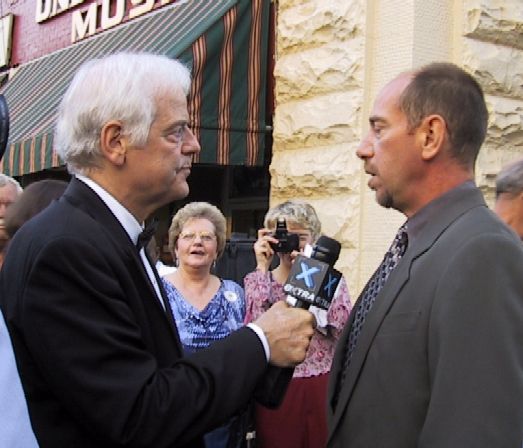 Miguel shares with his Uncle Nick some of his earliest memories of Maysville.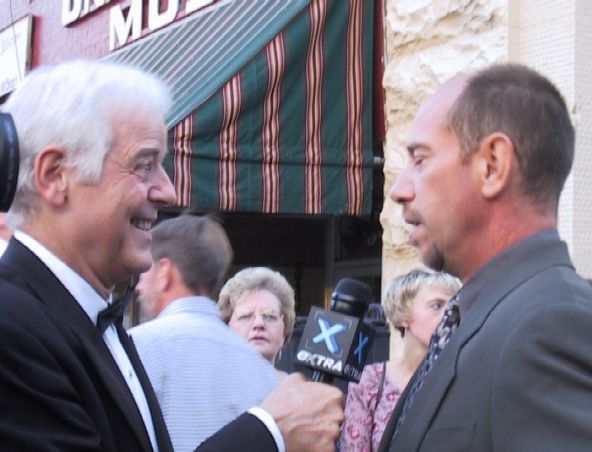 Dinner's about to begin and folks begin to take their seats.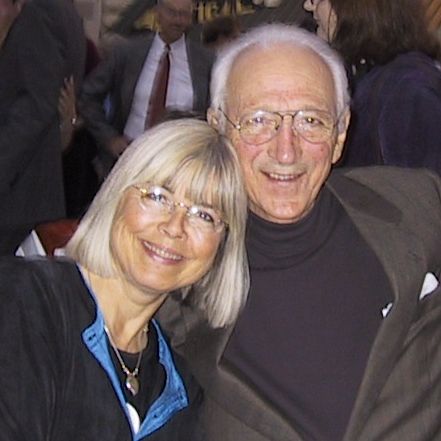 Dante with Rosemary's baby sister Gail before dinner.
Dante, Blanche and Gail visit between courses.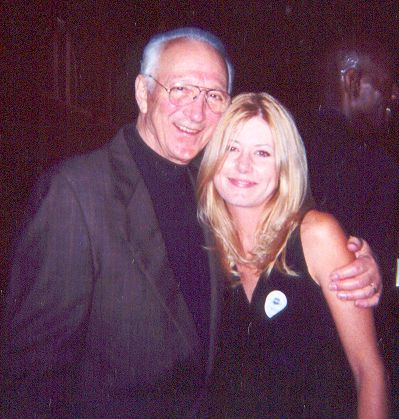 Dante with Amy, an adoring fan.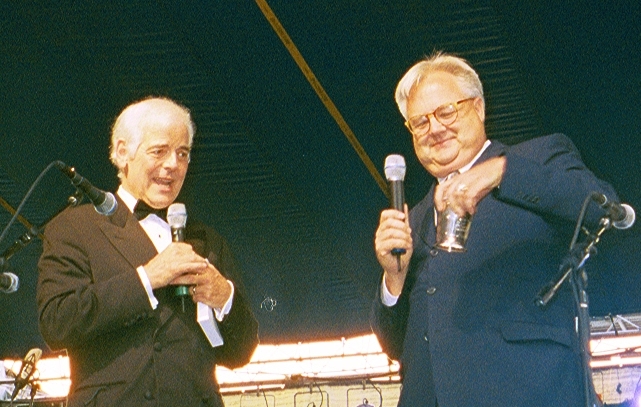 Maysville's Mayor makes a presentation to Nick, commemorating his 50 years in broadcasting.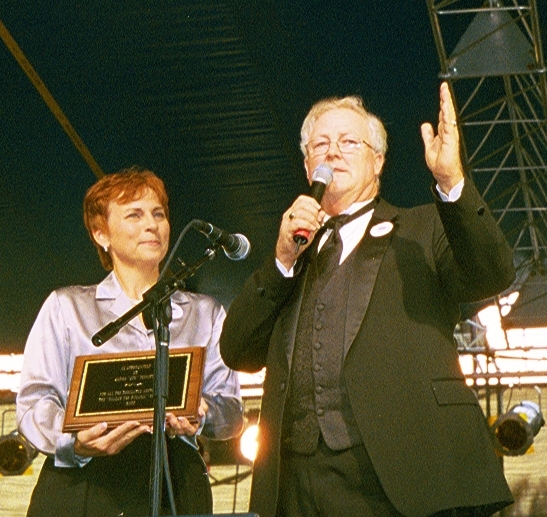 Jim Tierney, President of "Rescue the Russell" is presented with an award
for his tireless and tenacious work on behalf of the theatre's restoration.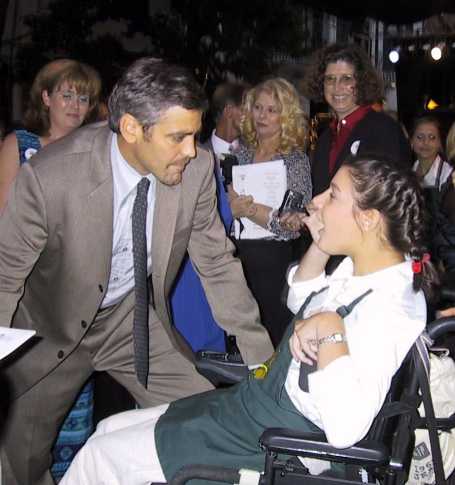 George visits with a fan before the performances begin. Here they are talking about where
she'd like to go to college.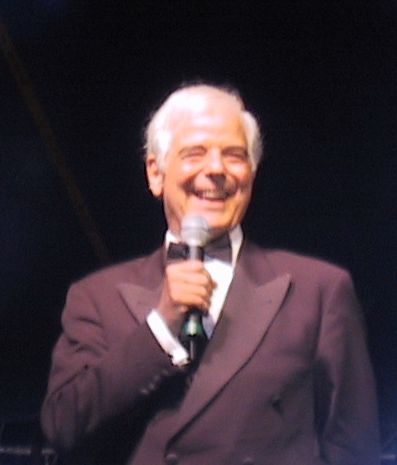 Nick gets the evening going.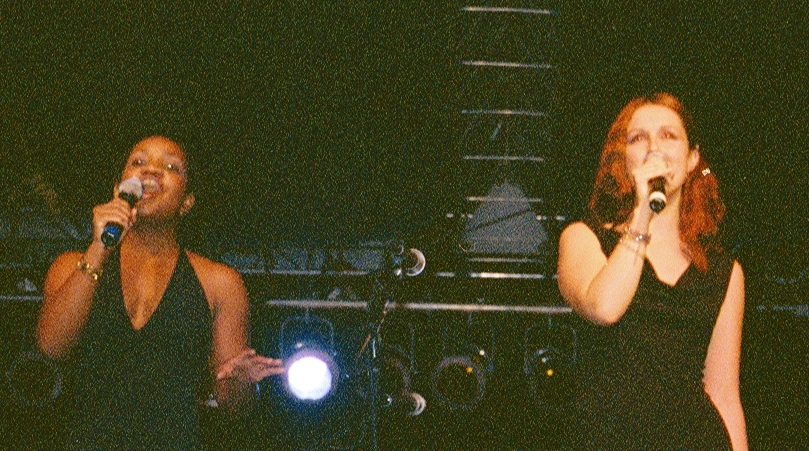 Rosemary's niece Mica Darley and her Akina Adderly perform "Summertime"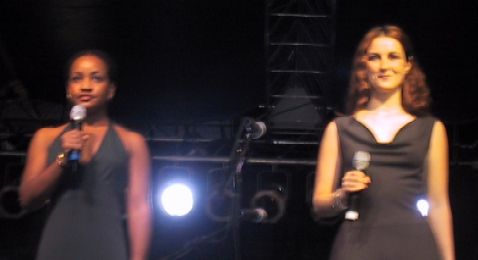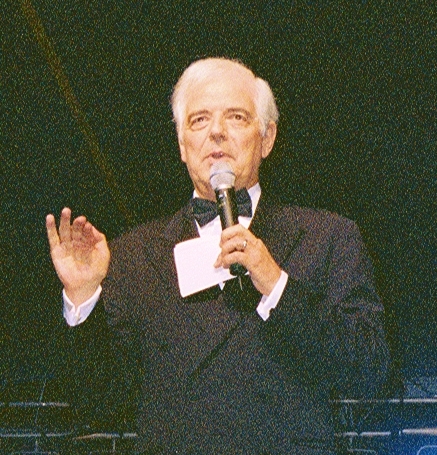 Nick introduces one of the finest young actors, star of "Crossing Jordan,"
his nephew, Rosemary's son, Miguel Ferrer.
A big bear hug and talk about T-Bone Burnett, the producer of the "O Brother, Where Art Thou?" soundtrack.
After the video clip which Dante
narrated was finished,
he spoke to the crowd.
Dante is touched by the warm welcome he receives.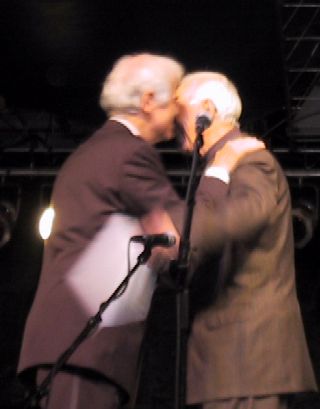 BROTHERS EMBRACE
George and Nick talk about whether he sang in the movie,
who was really responsible for putting the program together,
and George running for Governor.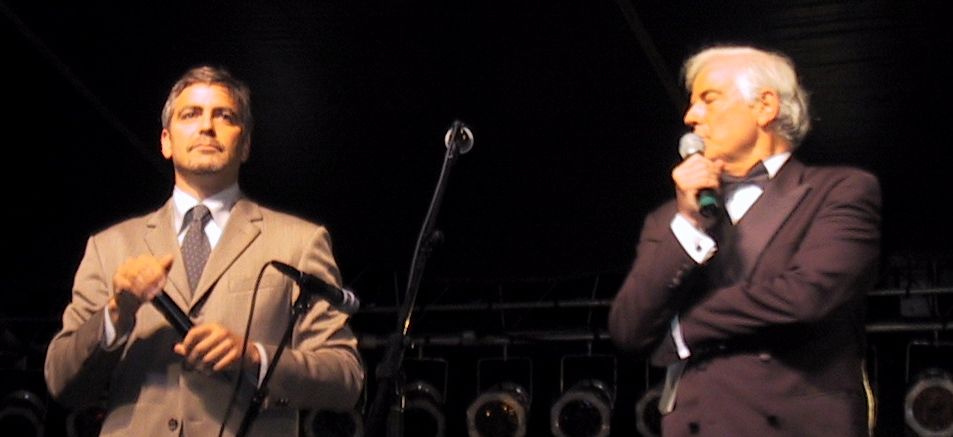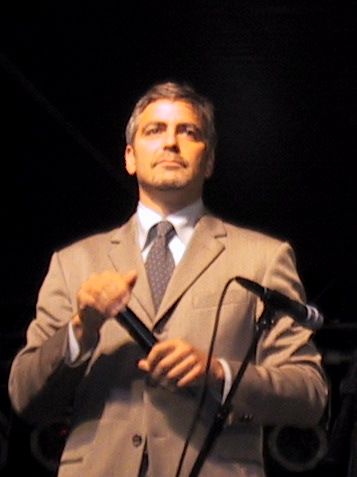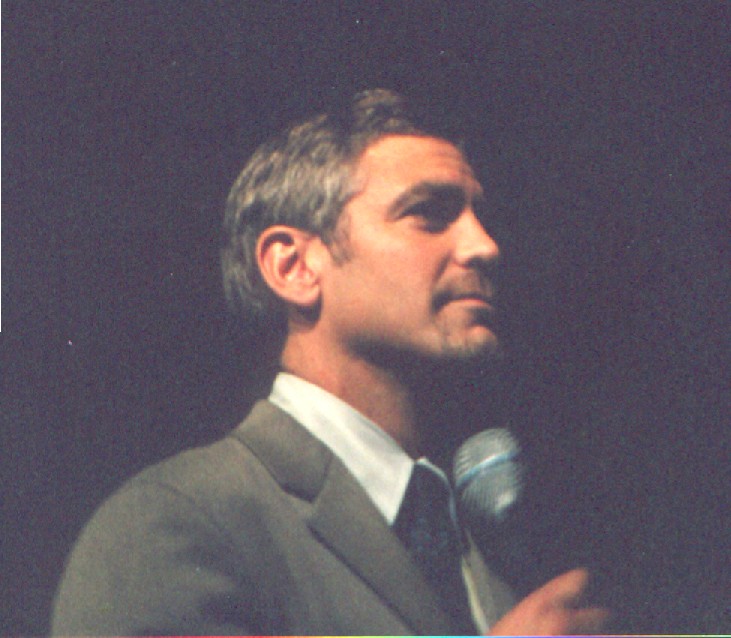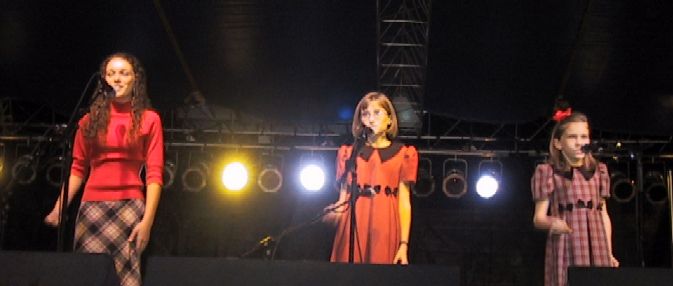 The Peasall Sisters sing "Straighten Up and Fly Right," in similar fashion to
Rosemary and Betty's first recording of that song.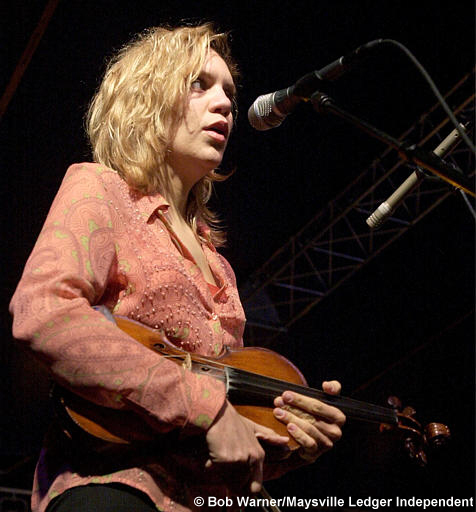 Alison Krauss gifts the crowd with her angelic singing style.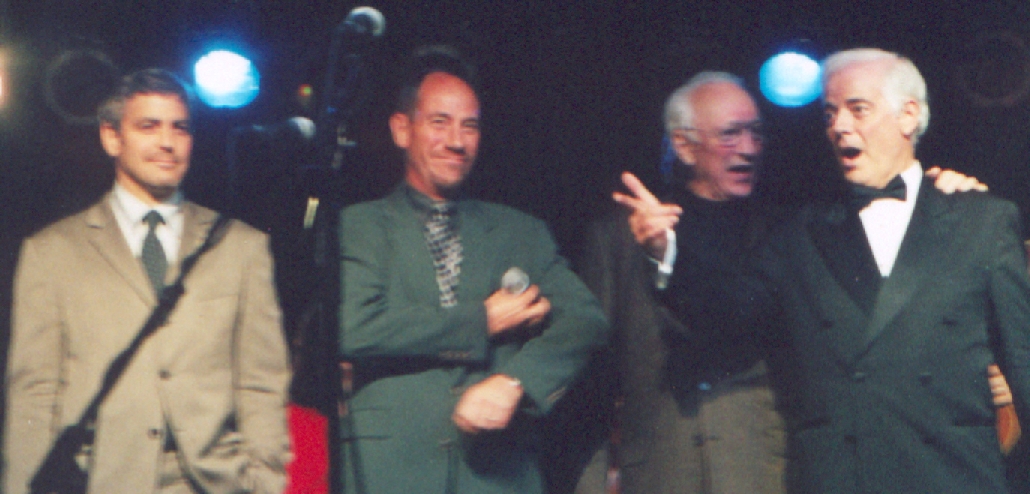 The Lieutenant Governor presents the Clooney family with a replica of a sign that will
designate Kentucky Highway 10 between Maysville and Augusta as CLOONEY HIGHWAY.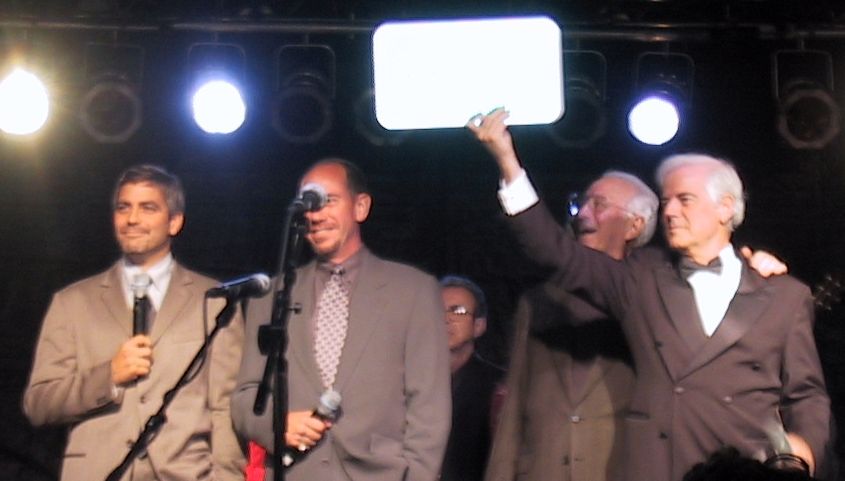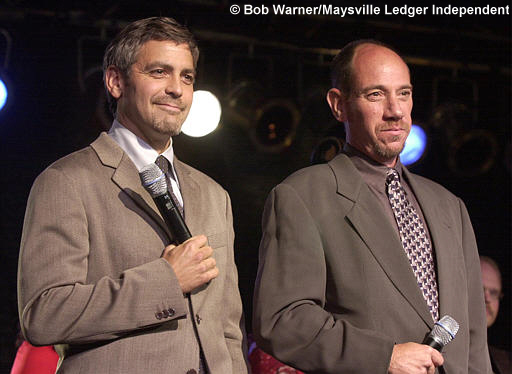 Cousins, George and Miguel, look on as the Peasall Sisters
lead the crowd in the evening's finale, "God Bless America."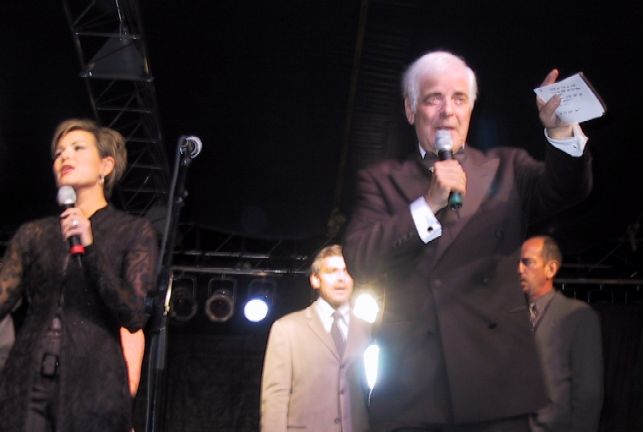 Nick tells everyone to join in and sing along.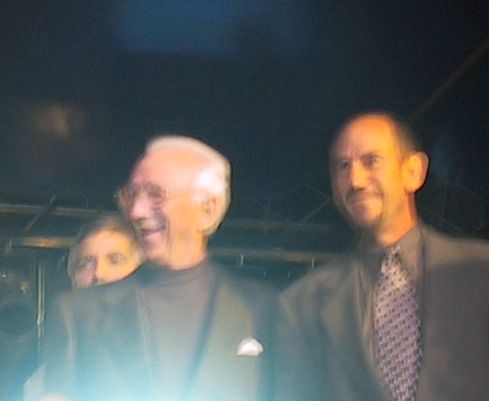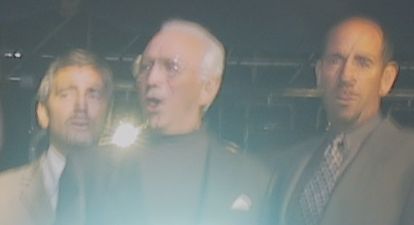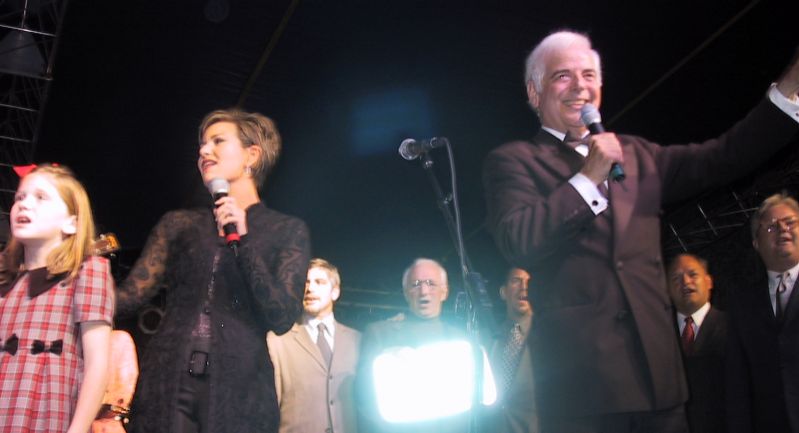 The youngest Peasall Sister, Heather Renee French Henry, George, Dante, Miguel, Nick, Steve Henry and
David Cartmell say Good Evening!! Nick says he'll see everyone next year!!